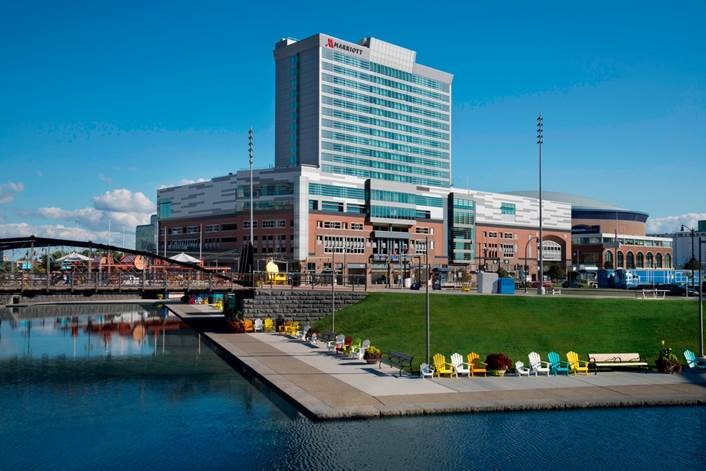 For sixteen years, the Profit Power team met with customers for two days to discuss all things Profit Power at our annual Symposium. Then, in 2020, the Covid-19 pandemic forced us into a two-year hiatus. Now we are back live and in person with our customers, and we couldn't be happier. We chose our hometown of Buffalo, NY, to hold this year's Symposium. Eleven customers and over twenty attendees are joining us to review, collaborate, share ideas, and make new friendships.

This year's major topics include reviewing new features added to version 14 of Profit Power. Over the years, we have worked hard to have all of our customers using the same version of Profit Power, and we have mainly accomplished this goal which makes support and future upgrades much easier for our team.

Other topics include our Profit Power API and the third-party applications we integrate. We realize that Real Estate brokerages leverage different software platforms for various purposes, and the ability to have that data flow seamlessly between software platforms is essential to brokerages. Our API and our 3rd party software integration partners continue to grow.

Another major topic of this year's Symposium is the cyber security updates we have made in the past two years. Profit Power is a mission-critical application for our customers, and protecting the data and ensuring availability is of utmost importance to us. We have implemented a multilayered security approach comprising redundant state-of-the-art next-gen firewalls and state-of-the-art next-gen endpoint protection software. These systems are monitored 24/7 by a SIEM (security information and event management) product that a third-party cyber security company named Sedara monitors for us. Sedara employs some of the top cyber security experts in the industry. On top of all of these new updates, we are implementing multi-factor authentication for users. This final piece protects our users from having their passwords compromised where most security breaches occur.

Along with these topics, we are reviewing updates to our Agent Edge mobile app for agents and updates to our web interface for sales input.

Finally, as I write this post, our breakout sessions are underway. Topics include miscellaneous apps, reporting and 1099's, and the always popular "ask your peers" session.

It has been a great two days so far, and as mentioned above, we couldn't be happier to be back with our customers once again.