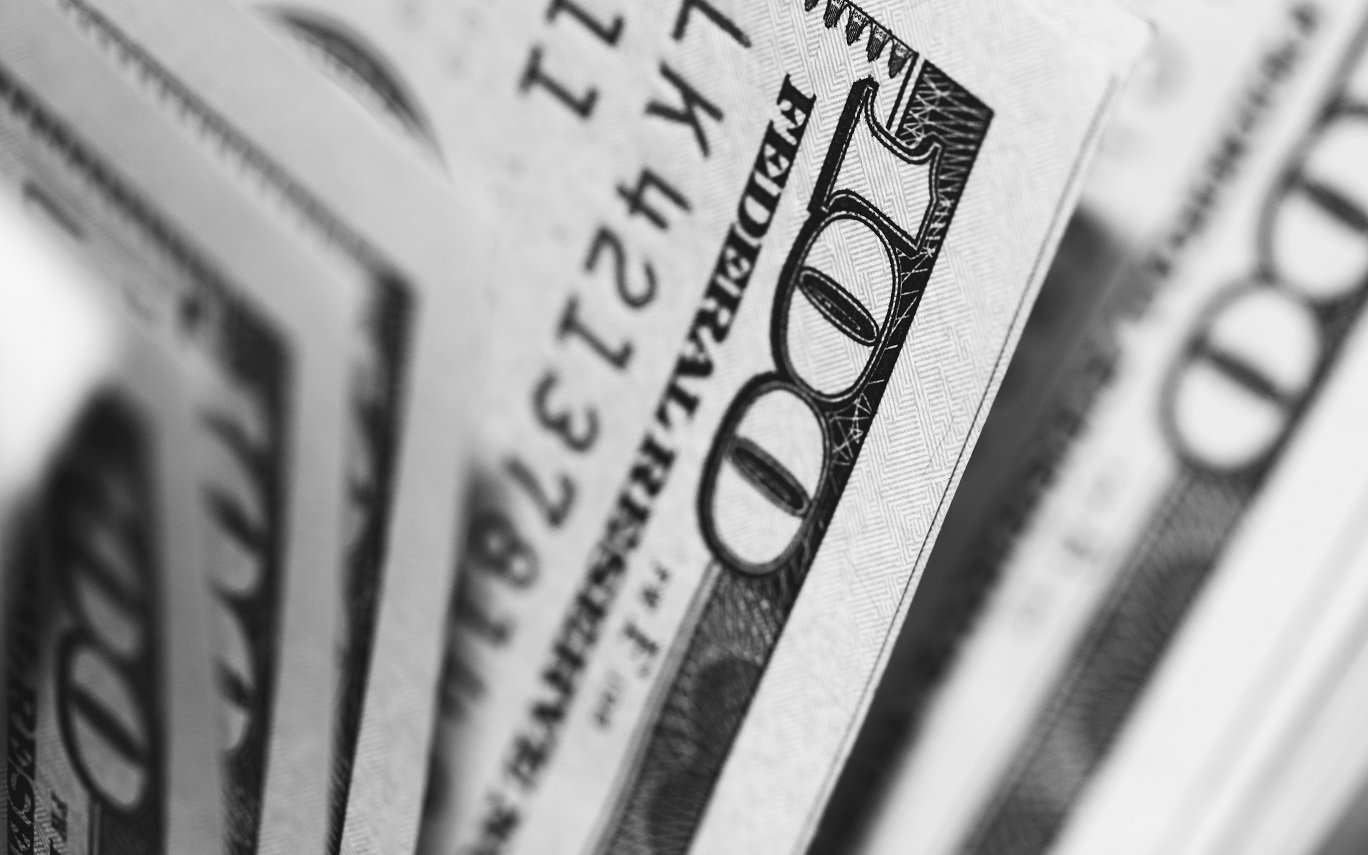 Back Office software is more than just a tool to help calculate agent commissions and process transactions for your brokerage. It should also help Brokers make decisions based on real-time financial information. Timely and accurate data entry practices are vital components to maintaining a healthy business. A broker can only use and trust reports if they know the data entered is accurate and timely. To that end, the Cash Flow Projection report is one of the most critical reports a residential real estate broker has to help make sound financial decisions. With one report, a broker can identify the sales coming up for closing, sales with an estimated closing date that has passed, and the agents they need to contact to see if they can help a sale close.

The Cash Flow Projection report in Profit Power is the cumulation of years of feedback received from successful brokers. Savvy brokers realize that they can make intelligent business decisions with strong data entry practices and sophisticated software tools. Using the estimated closed date to determine what is closing in the next week, two weeks, three weeks, etc., allows a Broker to understand the flow of money they will be receiving over a period of time. Seeing open sales with an estimated closing date that has passed enables a broker to take action and step in when necessary to help a sale along. Using color coding quickly alerts a broker to the most critical pending sales that could use their attention. All of this vital information on one dynamic report is a must-have for any broker looking to maintain a profitable business. With the Cash Flow Projection report, a broker can have confidence in making investments into their business if the pending projections look healthy. If things are not looking good, it allows a broker to focus their energy to help drive future business.

Let's break down the Profit Power Cash Flow Projection report in some more detail.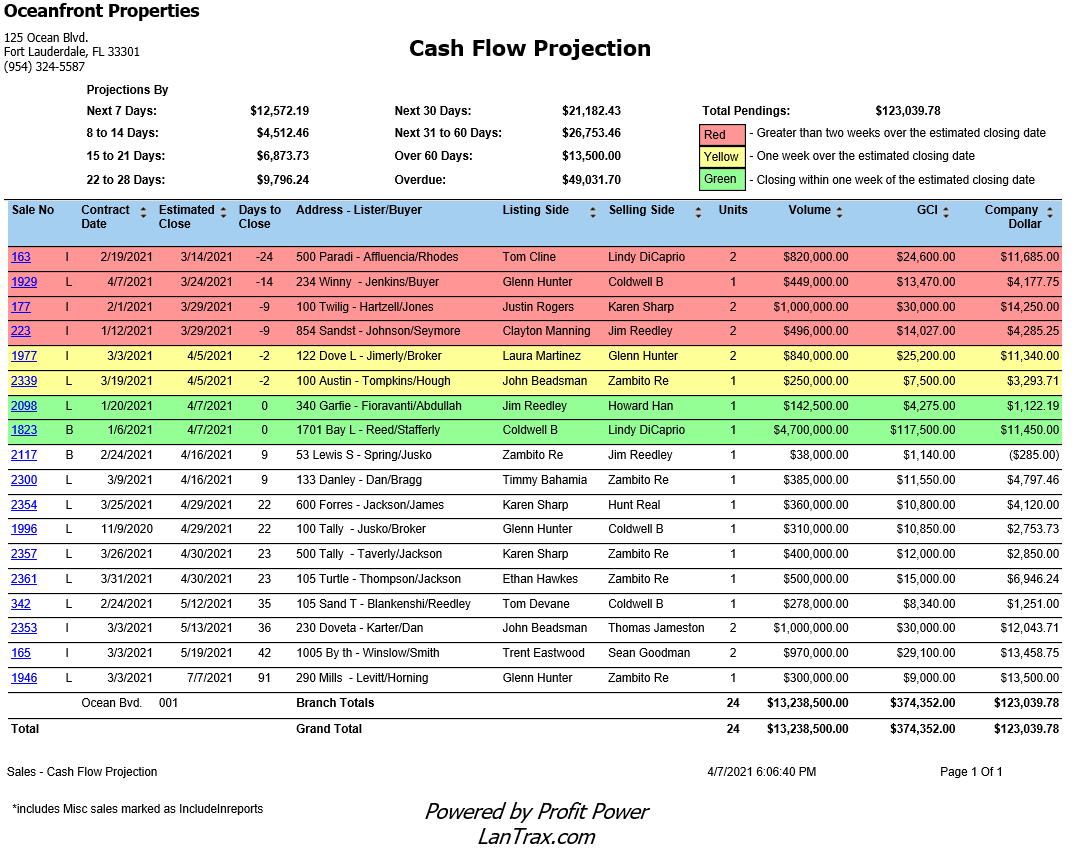 At the top of the report, you're provided with Projected Company Dollar amounts for the next seven days, eight to fourteen days, fifteen to twenty-one days, and so on. These are based on pending sales and estimated closed dates. In addition to these projections, you also can see the overdue Company Dollar amounts.

Below this top section is the details of pending and overdue sales. Included are the sale number, contract date, estimated closed date, days to close, the lister or buyer's address, the agents on either side of the transaction, the number of units, GCI amount, and company dollar. At the top of the list and highlighted in red are deals that are past due by more than two weeks based on the estimated closed date. Sales flagged in red should prompt the broker to take action to see why these sales are so far past due. Perhaps the estimated closed date needs to be adjusted to give a more accurate projection of future business.

The following section, highlighted in yellow, is sales one week over the estimated close date. As with the red highlighted sales, a broker should ensure there are no issues with these transactions. The green section is sales that should close within a week. Finally, the unhighlighted sales have future estimated closing dates and make up the rest of the pending sales projections.

Another powerful feature with reports in Profit Power is the ability to drill down to get more information. The Cash Flow Projection report allows you to click the Sale Number to drill down into a sale and get more details.

In summary, the Cash Flow Projection report becomes the go-to report for brokers looking to make wise future decisions. It starts with consistent data entry. The report will only work by entering pending sales ahead of closing and recording realistic estimated close dates. Yet, consistent data entry practices should be something every brokerage strives for, and using estimated close dates can become a powerful tool for forecasting. With Profit Power, a brokerage can record every aspect of a sale and use intelligent reports to help make strong decisions.
To learn more about the reports available in Profit Power, download our "Five Essential Reports Every Broker Needs" e-Book.