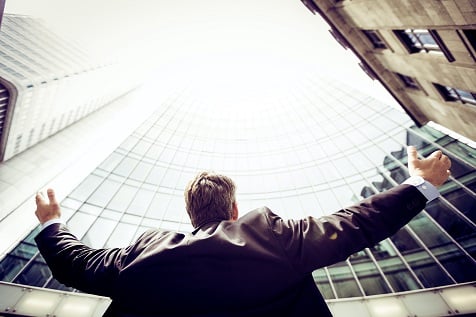 There are Real Estate Brokerages who have been in business for many years, They've been through recessions, booming economies, and everything in between. Why do these Brokers remain successful despite the market conditions?
It Starts with a Great Team
Successful brokerages are rarely guided by a single individual. Enterprise firms, through the very nature of their size, must use a team approach to operating their real estate brokerage. Although the broker/owner(s) will have great influence with strategies, direction, goals, implementation, and execution of their business plan, they rely heavily upon talented executive and management teams to create, suggest, plan, research, and decide upon various projects.
Knowledge is Power
Large real estate companies realize they have no choice but to fully understand every aspect of their brokerage operation. In the enterprise environment, guesswork and snap decisions made without knowing all the facts mean you will not survive. We have observed that the more sophisticated the real estate organization is, the more they depend upon real-time data. They can get a true picture of where the company has been, where it is today, and where it will be in the future. Very few decisions are made without serious research and analysis of the company's business data!
Top Real Estate companies strive to collect accurate and complete data when engaging with customers or prospects.
By using back office software that integrates with customer-facing software they can be sure the data they are collecting is real-time and up-to-date. Finally, having that data easily accessible, it allows for making decisions with more confidence.
The collection of complete and accurate data is vital to a brokerage aiming to maximize profits. Successful brokers who have grown and increased profits understand the importance of investing in "state-of-the-art" business practices and back office technology where transactions are processed, and high volumes of complex financial information is stored. They understand the importance of collecting consistent and accurate data for every transaction. Successful real estate firms enforce administrative policies, invest in training their administrative staff, and make sure to keep communication within the organization that ensures the entire brokerage and all ancillary businesses are connected and informed. An email address for a client may not seem critical unless the company has a "stay-in-touch" marketing strategy in place. Error-free financial data is vital for analyzing performance at all levels of the real estate firm.
Unfortunately and all too often, less sophisticated broker owners spend a majority of their time focused on marketing, sales, and revenue-producing activities. Clearly, these are major activities and critical to the growth and prosperity of the organization. No revenue equals no company! However uninformed administrative practices can also create an environment of poor decisions, bad business policies, lack of direction, and ultimately failure!
Constantly Improving
Larger firms are constantly improving. Being just "good" is not a recipe for long-term success. Good companies strive to be "great" companies! They accomplish this by constantly questioning their day-to-day processes, past decisions, existing technology, salesforce, recruiting, compensation plans, administrative requirements, business goals, to mention just a few!