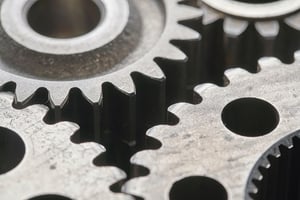 Automation in your real estate back office software is a proven method for reducing administrative costs. Suppose you are using old technology to manage your transactions and calculate agent commissions. In that case, you are most likely spending extra time with data entry and dealing with workarounds to closeout deals. Here is a list of ways to reduce administrative costs via automation:
Direct Deposit: Offering (or better yet mandating) your agents have their commission check direct deposited to their bank account is a fantastic way to reduce bank processing fees, lower processing costs (administrative salaries, check stock, and printer supplies), and provide your sales associates with real-time payment. This simple but powerful feature can save your real estate brokerage firm thousands of dollars per year.

Automated Bank Reconciliations: Manually reconciling bank activity can become a long and tedious process that requires a highly paid administrator to perform. Most major banks can provide a data file containing all of your company's check activity (deposits too). Our back office software, Profit Power, can import the bank's data file and can produce a reconciled report in minutes.

Recurring AR:

Most real estate brokerages charge their agents fees for the services they provide to them. Technology, marketing, E&O insurance are just a few examples. Profit Power has a recurring AR feature that allows the broker to automatically charge these recurring fees on a set schedule. You save time in having to manually process these fees, and because they are automated fees that should be charged on a recurring basis they are never missed which improves the broker's bottom line.


Agent Tools: Empower your agents with data. Agents inevitably will ask questions about their commission splits, the details of a deal, and other questions that interrupt your admins and managers. By giving agents the tools so they can retrieve the details of a transaction, or past customer saves your team time and is a great recruiting tool. Our Profit Power Agent Edge software provides your agents with information about their commission details, buyer and seller info, monthly productivity reports, agent receivable balances, and much more. Profit Power Agent Edge can be accessed from a smartphone and is user-friendly. Eliminate the effort involved in running reports, looking up information, and answering commission questions by providing your agents with technology that provides them with real-time data.

Elimination of Workarounds in your Real Estate Back Office Software: Multiple non-integrated solutions that require you to use workarounds are usually the cause of costly errors. For example, Associate Accounts Receivables require close monitoring and, when possible, immediate repayment. Using a non-integrated solution for agent receivables can be a nightmare for administrators and very expensive for the company.

Open API's and Integration: Profit Power has an open API, and we both push and pull in data from third-party software solutions that complement your back office software. We have integrations with transaction management, accounting, and customer survey solutions. We also push to data warehouse solutions for our Enterprise customers.
Profit Power is a fully integrated software solution with over sixty modules that eliminate redundant data re-entry and are always in 'sync' with every piece of data in the solution. Listings, sellers, sales contracts, buyers, sales associates, escrow deposits, commissions, referrals, agent receivables, general ledger entries, checks, deposits, and more are linked in a chain-like relationship that binds your business data into a cohesive business solution.
Check out our E-book, "Secrets to Operating a Successful Real Estate Brokerage" for more information on how you can save your company money with software designed to automate your processes and integrate your data.