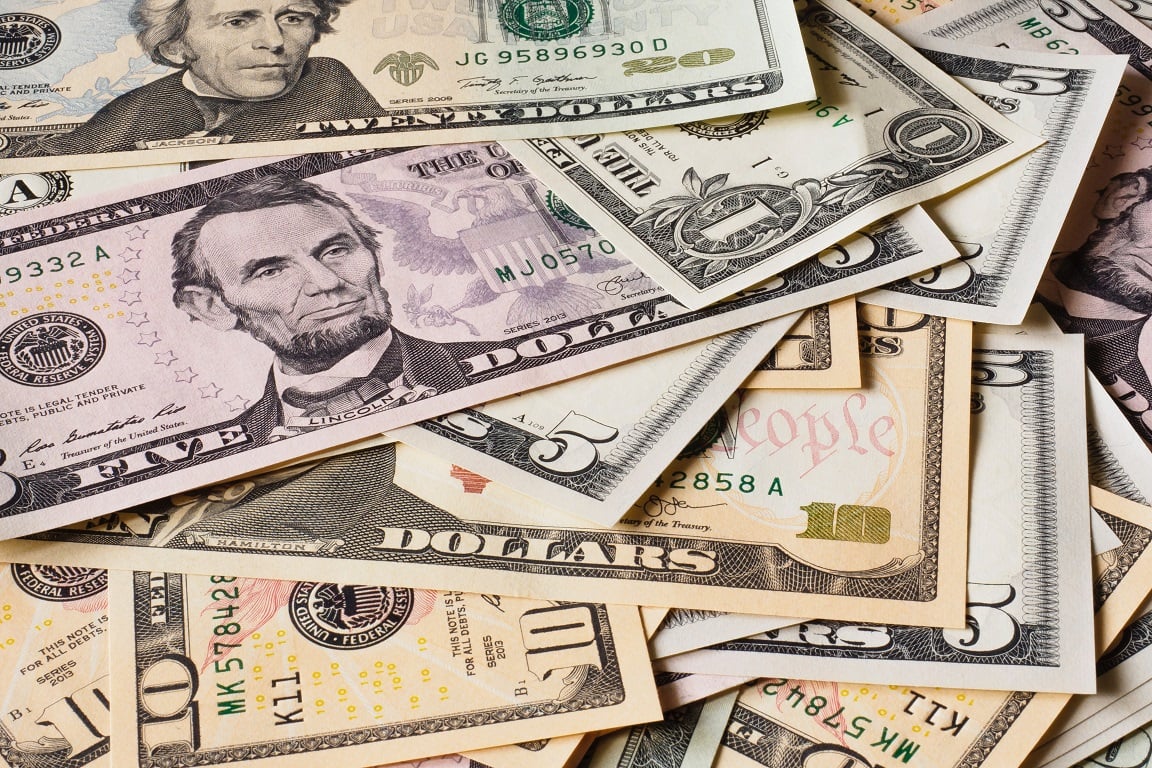 Successful residential real estate brokers understand how a mix of experienced top producers, up-and-coming agents, and new agents just starting their careers is ideal for maintaining a profitable business. It may seem counterintuitive to prefer a mix of experience levels instead of a roster full of top-producing agents. However, we will show how a healthy mix of agent types combined with the right blend of commission plans is essential for brokers when building out their agent roster.
Top producing agent commission plans.
Top producing agents command a favorable commission split with their broker. They will be at least on an 80/20 split at the start of their plan year. That means 80% of the total gross commission income earned on a sale of a property goes to the agent. The other 20% goes to the brokerage. As the top producing agent earns during the year, their split will improve to 90/10, and in some cases up to 100/0. Top producers who bring in the listings and are making a lot of sales in a year can demand these favorable splits.
Up and coming agent commission plans.
Commission plans for these agents may start at 60/40 or 70/30. However, they will rarely peak out over 80/20. The idea is if the up and coming agent produces at a reasonable rate, a broker can earn even more over the course of a year from an up and coming agent than the top producing agents. Why? Because the split is more favorable to the broker, and the higher percentage the broker receives at these splits will outpace the volume of top producing agents at a lower split percentage.
New agents.
One of the main jobs of a broker is to recruit agents. Part of that strategy should include bringing in new agents just starting out in the industry. With strong technology and marketing tools, and attractive incentives a broker will aim to bring in new talent they can help mold and mentor into successful agents loyal to the brokerage. The commission plan usually offered to a brand new agent will be more of an even split to start. A 50/50 commission split is often the starting point for a new agent. Since the new agent won't make as many sales as an established agent the broker makes up for the lack of volume by keeping more when a new agent does make a sale. Often, a broker will be surprised to learn that because the split is so much in their favor than the top producer or even an up-and-coming agent, they are more profitable with the new agent who can land some deals. Of course, the inverse of this scenario is that new agents will take some time to generate sales, but that is what strong management and training / mentoring programs are for.
Back Office Software
So far, the scenarios provided above sound great in theory. But, how does a broker prove that these theories will work out for them? How do they determine what commission plans they need to have and how do they affect their bottom line? That is where strong real estate back office software comes in. Back office software, like Profit Power, can provide brokers with actual data to help prove which agents make you money versus costing you money. Profit Power allows brokers the flexibility to structure commission plans based on company dollar, agent income, gross commission income, units, or volume. As mentioned at the beginning of this piece, the idea is to maintain a healthy mix of top producers, middle-of-the-road or up-and-coming agents, and fresh recruits that can be groomed to make it into that next tier. For each of these three agent categories, there is a commission plan or set of plans you can offer agents that are both attractive to the agent but allows for the broker to maintain healthy profits. With each commission and the split the broker shares with the agent, there should be some serious thought invested in how your commission plans will ensure maximum profitability for the brokerage.
Below is an example of a commission plan set up from Profit Power.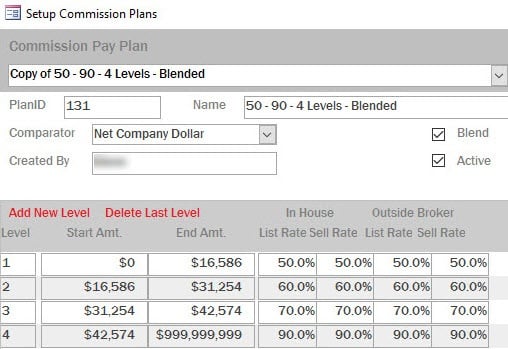 Below is an example of a report that ranks agents by company dollar.

Profit Power has evolved over many years with input from the top real estate companies in the country. The plans offered, and the reports available can help any brokerage maximize their company dollar while offering agents attractive commission plans.