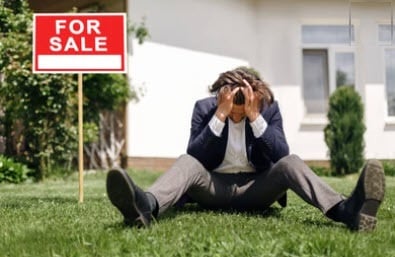 As a real estate back office solutions provider who has been working with brokers for over twenty years, we see the same pattern every Fall. Brokers who have enjoyed a long run of success (let's call them "the planners") come to life and take action by evaluating their organization to see where they need to improve. The flipside is the struggling brokerages who are just barely scraping by (we'll call them the "the procrastinators") who don't make any changes or put in the work to evaluate where improvement is needed. These brokerages usually call after the first of the year with fires to put out and with no time to or plan to put them out.
The last six years have showcased an impressive housing market boom – compounded by a raging pandemic. Needless to say, it has been an unprecedented event that has fueled an already overheated market – due to mainly a lack of inventory. However, nothing lasts forever, and the market is cyclical. Cost of materials and shortages of labor may still be causing more scarcity and perhaps an easing, rather than a falling off the cliff scenario. Nevertheless, it may be more important than ever to be a "planner" and not a "procrastinator" when it comes to the future. So, do you have a plan if and when the next housing market experiences a downturn? Here are some concepts your company can implement now and may make all the difference if things do turn south in the coming months.
Diversify. Think about opening a property management division using either Appfolio, Propertyware, or Buildium. I like them, in that order – but this is just my opinion, to be clear.

Shutter some of those unprofitable branches. It is a common idea to multiply during a boom, but are those offices profitable? If you do not know the numbers, you need to evaluate a reputable back office software to generate those reports. Profit Power and SMARTS offer intelligence reports that will help you make sound financial decisions for your company.

Speaking of reports, you should be able to leverage Branch and Agent-specific reports showing critical metrics and indices to see who is producing and who needs to be coached up or coached out. Using agent-specific reports to help an agent better understand their strengths and weaknesses, as well as productivity, can be very helpful.

Examine commission policies and use software to analyze past performance and compare with new potential compensation strategies.

Run period comparison, profitability, and performance reports, specifically looking at company dollar contribution vs. expense. Many brokerages earn the ire of this joke, "why do you call a broker a broker? Because they are always broke!" Many brokers secretly smile as they know what I am talking about. Ensure profitability by knowing your numbers and ensuring that you are not giving away the farm or leaking profits as a by-product of rapid growth.
Finally, take a breath and realize that it has been a challenging couple of years.
Be kind to each other and yourself. The Fall is coming, and now is the time to start planning. Don't be a procrastinator, waiting until there is a fire to put out. Evaluate your organization from top to bottom now, know your numbers, and be prepared if the market turns south – until then, enjoy the wave.