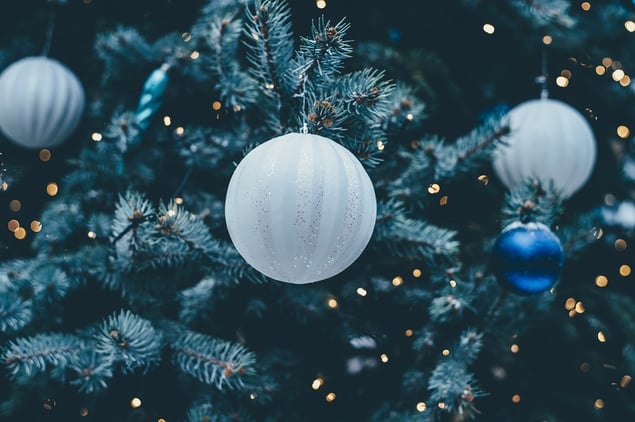 The year 2020 will forever be remembered for the pandemic and how it changed everyone's lives. For our team and how we operate, things absolutely changed and adjustments were made throughout the year to meet the challenges of Covid-19. Yet, despite the challenges with getting everyone set up to work from home, the anxiety around the economy, and staying safe and healthy, we were able to have a very successful and productive year.
So, as we reflect on the year past and look forward to 2021, here are some of the highlights of the past 12 months.
Sibcy Cline Realtors goes live with Profit Power
This year we added another large enterprise Profit Power customer. Sibcy Cline Realtors, based in Cincinnati, OH has over 1100 agents and is ranked #56 on the Real Trends 2020 Brokerage Rankings. They began their implementation with us at the beginning of the year and by October were live with Profit Power. We're proud to be able to serve another respected family owned real estate company who has been serving their market since the 1930's.
Speaking of the of Real Trends 2020 Brokerage Rankings, our solutions continue to be used by the top Real Estate companies in the country.
14 out of the top 25 companies listed on the Real Trends report are LanTrax customers
25 out of the top 100 companies listed on the Real Trends report are LanTrax customers.
In addition to adding Sibcy Cline to our family of customers, we've also made great strides this year in adding smaller up and coming brokers. We now have solutions for any sized brokerage needing a sophisticated back office solution designed to help brokerages grow and focus in on adding profitability.
E-Books
We published two new Profit Power E-Book's which lay out many of the reasons Profit Power has been the solution used by the top companies in real estate for so long.
Our "Essential Reports Every Broker Needs" E-Book provides details of five reports available in our back office solutions that can help your brokerage better understand ways to improve profitability.
Our "Secrets to Operating a Successful Real Estate Brokerage" E-Book written by the founder of Profit Power, Ron Hurak, provides an in depth look as to what factors contribute to building and maintaining a successful real estate brokerage.
We feel these E-books provide a great foundation for any brokerage looking for ways to improve their bottom line. Download them today to see what strategies you can implement to improve your company in 2021.
Product Enhancements
One major area of focus was improving our Profit Power API and strengthening our integrations with compatible real estate software products our customers use. We continued to improve the integrations we have with the top Transaction Management platforms such as SkySlope, DocuSign, and Appfiles.
We also completed an integration with MooveGuru, a service used by Brokers connecting their customers who are moving, with services that help those customers with their move.
There's also a long list of product enhancements within the Profit Power application. Improvements and enhancements were made to the unclosing of closed deal processes, mass validation of pending deals, security around which users can view agent tax and direct deposit info, and a more streamlined method for user logins using network credentials. These are just a few of the myriad of improvements made to Profit Power these past few months with more planned for 2021.
We hope that you and your loved ones stayed safe and healthy this year. We are certainly excited for 2021 and what looks to be much brighter future. We wish you a very Happy Holiday season and look forward to working with you in the New Year!
Sincerely,
The LanTrax Team